The following blog was originally published in Federal Navigators' Blog.
An Amazing Second Career
For most people, life after retirement is a time a to relax, travel, and spend more time with family and friends. But Wayne Shipley's life after retirement is a story about an amazing second career.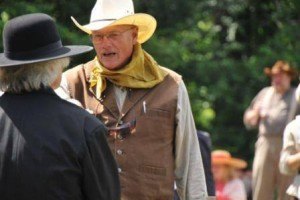 Previously a high school English teacher, Wayne is now a well-regarded independent filmmaker based in the Washington, D.C. area. He spends his so-called retirement collaborating with talented artists who are just as passionate about westerns as he is. We had a chance to speak with Wayne and talk about his life, movie making, and fascination with the western genre.
Directing on the High School Stage
Wayne first made his bones as a director during a 30-year career as a high school English teacher and drama coach. He started out helping build sets for the shows and eventually became a drama coach, going on to direct many plays and musicals.
"I don't have a musical bone in my body but I ended up doing a lot of musicals," Wayne recalls. In fact, his last school production was "West Side Story," which was the subject of an award-winning, six-part series by reporter Ken Fuson of the Baltimore Sun.
Filmmaking and Westerns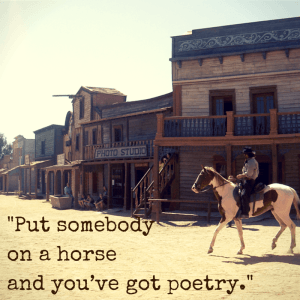 There are two things Wayne loves in literature, old westerns and Shakespeare. "People sometimes think that doesn't make a lot of sense, but the fact is, I grew up with westerns and I love the idea that, like John Wayne—or maybe it was John Ford—said, 'Put somebody on a horse and you've got poetry.'"
Wayne's interest in directing films didn't come from a love of filmmaking itself, but a love of westerns and the creative process of piecing them together. Wayne figures if he's going to be knee deep in filmmaking, he may as well be making something he loves.
What's Next for Wayne?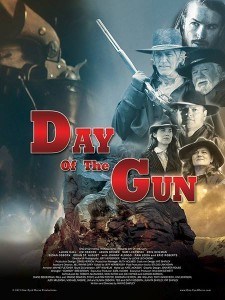 Wayne's latest movie, "Day of the Gun," from One-Eyed Horse Productions was recently released on DVD. The soundtrack features a song co-written by one of the partners at Federal Navigators, Dan Searles. "Day of the Gun" includes appearances from actor Raw Leiba and Academy Award nominee Eric Roberts. Wayne's upcoming film projects are two more westerns, "Galloway's Gamble" and "Bill Tilghman and the Outlaws."
If making movies didn't take up enough of his time, Wayne also loves drag racing in a nostalgia circuit with the 422 Allstars. "I started racing cars back in the early 60's and won my first trophy in '63. [With racing,] there's no gray area. It's all black and white. Most of life is dealing with ambiguities, but with racing you either win or you lose."
Retirement is What You Make It
At 70, Wayne shows no signs of letting up. "I'm just not wired to relax. I always have to have projects going or something happening, something to look forward to and dump my energy into. I'm not wired to kick back."
When you think about your own life after retirement, what does it look like? Whether it's relaxing on a beach in sunny Florida or filming westerns in the mountains, Wayne's story proves that you're only limited by your own passion and imagination.
About the author: Federal Navigators, located in Gaithersburg Maryland, was founded in 2012 by Ryan Dunn and the partners of Medallion Financial Group. John Stohlman, Dan Searles, and Laura Stohlman been in business for over 25 years each, are all certified financial planners,and collectively manage well over $300 million in assets. We aim to empower Federal Employees with the education, direction, and advice they need to make wise decisions about their benefits and retirement. Visit our website, federalnavigators.com for more information and check out our blog, federalnavigators.com/blog/ for weekly posts.