The following blog is by Sophia Bera originally published in her website Gen Y Planning.
Are you working a full-time job, but still can't seem to get all those bills taken care of every month? Or maybe you manage to pay your bills – but there's not much left over for savings and investments. Either way, you're feeling a little financially stuck. If only you had a little more money, you could make serious progress on your financial goals!
If this sounds like you, this post will be the most important thing you read all day. We're going to talk about side hustles: what they are, why they make a real and positive impact on your finances, and how to get one for yourself.
What is a Side Hustle?
A side hustle is simply a newer name for the good ol' fashioned odd job or part-time gig. It's something you do on the side in order to hustle and round up a little extra money each month. People do all kinds of creative, fun, and interesting part-time work for their side hustles, and earn anywhere from a hundred extra bucks to an extra thousand dollars.
Imagine what you could do with a little additional cash in your pockets! You could accelerate your debt repayments to be debt-free sooner. You could give yourself a little breathing room while your career gets rolling and before you've earned your first raise. You could boost your retirement contributions and increase the amount you're investing every month.
Whatever financial goal is really important to you, a side hustle can put you on the fast-track to making it happen.
Being Able to Accelerate Your Wealth-Building is Exactly Why Side Hustles are Important
There are two main ways to building wealth: you can save and invest more, which many people find difficult at a certain point. After all, you can only trim so much from your budget and eliminate so many expenses. We all have basic living costs that we need to handle, so there's a limit to cutting back.
However, in theory, there is no limit to the second way to build wealth: you can earn more money. With side hustles, it might be easier than you think. Let's talk about what you're going to need in order to establish your own side hustle and start making some extra cash to speed your financial goals along.
Where to Start When You Want to Side Hustle
Think about what you could actually do to earn money on the side. Consider what you're good at, what kind of cool skills you have, or what you have knowledge of that is slightly more advanced than what the average person would know. Then, think about what people need help with that they'd be willing to pay you a bit of money to have you do it for them.
Here are some ideas to get you started:
Love animals? Start pet-sitting or dog walking (or go the traditional route if you're a fan of kids – you can always babysit, too). Check out Care.com and respond to people who need some sort of caregiver in their home.
Enjoy sharing your knowledge? Tutor students (get started on Tutor.com or WyzAnt), create a how-to ebook to sell, or teach classes at places in your local community.
Prefer to be active? Set up a mobile car-washing biz, do landscaping and lawn work.
Have a specialized skill? Offer services as a freelancer or consultant. Set up profiles on sites like Odesk,Elance, and Freelancer to grab your first few gigs.. then branch out and establish your own website!
Obviously, you don't have to have the next multi-million dollar start-up idea to side hustle. Keep it simple. You only need something you know about and know of at least a handful of people that you can reach who would love if you solved a problem for them or created convenience they'd be willing to pay for.
What's Next?
As indicated, a side hustle requires a little legwork to get the ball rolling when you're new to the game. You need to be willing to put yourself out there in one way or the other. Tell everyone you know – both online and off – about your new service, and ask them to spread the word to any of their connections who may be able to utilize what you're offering.
It might be a little hard to get going, but keep at it. Once you build some momentum, things will start growing quickly (especially if you do an outstanding job with the work you do for others). But don't only take my word for it. There are plenty of people who have done just this! Carrie Smith of Careful Cents took her side hustle to a full-time, full-grown business. She was able to quit her job and run her own venture! Cat Alford of Budget Blondeis another great example – she started blogging on the side and she now works as full-time blogger. And Gen Y Planning's own team member, Kali Hawlk, is side hustling up a storm as well and hopes to follow in Carrie and Cat's footsteps soon by quitting her job within the next year and turning her side hustle into a full-time business.
Again, creating a profitable side hustle can be done. These ladies are living proof. And once you start making some extra cash, use it wisely. Put your earnings to work for you by using it to accelerate your big financial goals. You can make seriously big things happen when you hustle!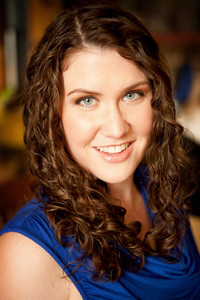 About the author: Sophia Bera, CFP® is the Founder of Gen Y Planning and is a financial planner for Millennials. She's passionate about helping people in their 20s and 30s across the with their money. She is a contributor for AOL's Daily Finance website and has been quoted on various websites and publications including Forbes, Business Insider, Yahoo, Money Magazine, InvestmentNews, Financial Advisor magazine, and The Huffington Post. She was named one of the "Top Financial Advisors for Millennials" by the website: www.MoneyUnder30.com. Sophia is a sought after speaker and presenter and is an active member of the Financial Planning Association. In her free time, she enjoys performing as an actor/singer and traveling the world with her husband, Jake. Follow her on Twitter @sophiabera or sign up for the Gen Y Planning Newsletter to stay up to date on financial articles geared towards Millennials.