The following blog is by Amy Jo Lauber originally published on her blog page.
Just like everyone else, but usually worse.
What happens, especially when someone becomes famous practically overnight, is they ask their family members and close friends for referrals to people in finance, and frequently the celebrity's agent is the only person who has a connection to an accountant, attorney or financial planner.
The problem is this: Most people don't know shitzhu from shynola when it comes to money, and an unscrupulous person can easily take advantage of them. When a person has a boatload of money thrust into his or her hands, the pressure to make a decision with it RIGHT NOW (while simultaneously making major career and life decisions) can result in the person being vulnerable and overwhelmed, resulting in relying too heavily on someone (such as the advisor) who may not always put the client's interests first let alone know what they're doing.
Unfortunately, like any profession, the financial services industry has its share of bad apples. The problem is exacerbated by the fact that whomever is managing your finances can cause you to not have any money left.
Even under the care of scrupulous financial advisors many celebrities have gone bankrupt typically because they didn't pay their taxes, didn't budget, made bad investments, struggled with an addiction or got divorced (just like non-celebrities).
If the average Joe struggles with making good financial decisions, how can celebrities whose every move is in the spotlight, be expected to do any better?
Just because you have more money doesn't mean you'll necessarily do better things with it.
A woman named Susan Bradley started a specialized financial planning process called Sudden Money to help celebrities (and also lottery winners and those who receive a settlement or inheritance) navigate the financial decision making process.
I spoke to a Sudden Money contact who told me they get calls all the time from people who believe they are going to win the lottery and want to get their ducks in a row now.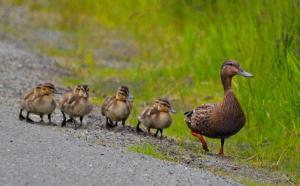 I think that's a splendid idea!
Probably one of the best strategies for anyone who may become famous (college athletes, contestants on The Voice, and the like) is to create relationships with financial planners now, before you need our help; develop a trusting and crucial relationship with your advisor(s) when you're calm, clear headed, and have the time and energy to invest in developing a financial path. This is easier to do with a fee-only financial planner (who you pay for advice).
Working with a CERTIFIED FINANCIAL PLANNER TM professional is especially beneficial because we are fiduciaries; we must demonstrate that what we recommend is in the client's best interest and we are bound by a code of confidentiality.
Interview a financial planner to determine if s/he willing and able to help you and – more importantly – listen to you in order to guide you effectively. All financial planners/advisors (including those who are frauds) will jump when you have money, the key is finding someone who is good to you before you have the money (this applies to spouses, too).
A celebrity financial plan is just like any other plan (the six step process is applied regardless of resources, age, marital status or fame) and allows the client to become educated about his her situation. Some crucial areas for everyone include budgeting, saving, protecting (insurance), investing, and distributing wealth in accordance with your goals and values.
But celebrities face different challenges because they typically have uneven cash flows and no job security, so helping them take a long-term view through creating a financial plan can reduce anxiety and increase success. Collaborating with the celebrity client's agent and attorney will also improve overall effectiveness (as is true of non-celebrity clients).
The financial plan can also assist the celebrity with creating healthy boundaries when family members and friends ask for money (as is sometimes the case) and allows the celebrity to help finance some family members' needs and while at other times saying with confidence, "My financial planner advised against that."
Money remains an area of life that confuses, confounds and creates stress, regardless how much or little you have. If someone you know faces potential fame and fortune, encourage them to contact a CFP R professional to establish a financial plan sooner rather than later.
Photo of ducks courtesy of Juneau Empire
About the author: My mission: I help people make good financial decisions with confidence. My purpose: I help people find peace with money. As President of Lauber Financial Planning, I provide financial advice, guidance and coaching on a fee only basis (no products, no commissions). I run a monthly support group called "I HATE Budgeting (But I Like Having Money)", offer classes and seminars, speak around the world on the psychological, sociological, spiritual and emotional aspects of personal finance, and am the author of the ground-breaking book, "Living Inspired and Financially Empowered: Aligning Our Spiritual and Material Lives."