I always find this season valuable for reflecting on the year behind and envisioning the year ahead. To support my focus, I've been reviewing my experiences and what I learned in 2017, that it might support me in fully living 2018.
The ideas I shared in in last year's blogs aren't necessarily new in my thinking; however, the way they are expressed and the context in which they come alive for me continues to evolve. Below are the golden nuggets that I'm taking away to carry with me into the new year. I thought you might enjoy the opportunity to revisit the themes and see them compiled together.
I'm curious if any of these are particularly resonant for you? The 2nd to last one about our impact has been very 'sticky' for me. It was first uttered to me in 2005 by Therese Kienast at the Radical Leadership retreat I attended, and it has been a beautiful echoing reminder ever since to be aware and awake and at choice.
And now let us welcome the new year, full of things that have never been.
~ Reinar Maria Rilka
* I took this photo in front of our house on one winter.
---
The above blog is by Vicki Flaherty and was originally published on her blog page.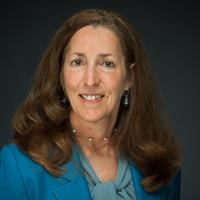 About Vicki: I am passionate about helping individuals bring their best to their lives and work. I have had the great fortune to do this at IBM since 1998. I thrive when I am creating and collaborating, when I am writing and speaking, when I am designing talent programs, and creating innovative and inspiring development experiences that matter. Right now, my work involves designing and managing leadership programs for the next generation of leaders. I have served in IBM's prestigious Corporate Service Corps, led work to develop IBM's current leadership competencies, and won awards for my work in career development. I served on the Board of Directors for the Green Building Certification Institute from 2008-2014 and think there is something important about how we engage with Mother Earth. I love to write and published my first book in 2012, a collection of poems entitled Mostly My Heart Sings. I am an avid runner, enjoy yoga and gardening, and love traveling with my husband Jim. I currently call home Iowa City, Iowa.