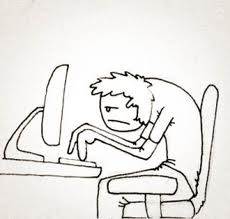 Reluctantly I agreed to accompany my sister for the retreat. I mean, come on! After slogging for 80+ hours a week, why was I wasting my hard-earned vacation on an oh-so-boring spiritual camp? Why not go around some exotic locales or adventure hopping? Yet, here I was heading to this Himalayan camp with a few dozen strangers, my only attraction – the promise of white-water rafting & trekking.
Something amazing happened during that trip which dramatically changed the course of my life. In quietude amidst Nature I reflected on things I really wanted to do – travel, learn stuff & simply discover more about myself. Coming from a middle-class family I was the studious kid walking down the beaten path – college, MBA, plush job. Though it is quite common for students to take time-out to prepare for competitive exams, for me with about 6 years of work experience it was a VERY TOUGH decision. Take a 2 year sabbatical volunteering with an NGO!? Even my family thought I had gone bonkers!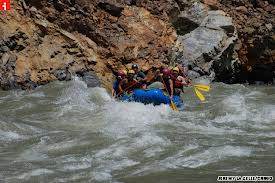 So, what convinced me? How was the journey? And the 64-billion dollar question –"Was it really worth it?" What are the 5 things I learnt when I quit my job to follow my heart?
The key thing – I had no debts or liabilities. While my friends were paying off their education /car /home loans I had funded my expenses sans borrowing. Free from the worry of funding my next EMI's I quit.
Like Robert Kiyosaki says in "Rich Dad, Poor Dad", I asked myself "if I stopped working today, how long could I survive?" Investing early helped me answer that one. My saving's (small SIP's every month) had grown into a decent nest egg, thanks to the magic wand called compounding. Spending minimally I could fund my commitments for a little over two years.
Crucially, I had to plan expenses going forward. I kept a close watch on my spending during my sabbatical. Did I really have to watch that movie at PVR?? I kept quotas for dining out, movies, shopping – resisting from joining friends many times. Yes it was very difficult resisting the urge to shop – oh that cool chunky jewellery, the steal deal, the Diwali sale!! I'd never thought twice before, just swiped my card. Yes I can live with fewer pairs of shoes, a pre-paid mobile connection works just as fine, etc. you get the picture. Of course, I did slip up a couple of times but kept refocusing on the bigger picture.
I did get a stipend from the NGO for my basic needs (less than 5% of my last salary). I would not be dependent on anyone or vice versa. My savings & this stipend would make do for 2 years.
And lastly my bosses said they would be glad to have me back if I wished later on – Plan B. Their support reinforced my decision. I was confident of strengthening my network doing what I believed in – what was the worst case scenario anyway?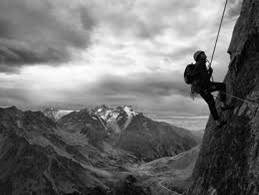 Looking back, those days have been the best in my life! I travelled across the country working with youngsters using innovating techniques. Overcoming inhibitions, I have been part of theatre performances, dance programs, adventure activities, mega events & even discovered my future husband!
My rich "experience-bank" built then, helps me live a better life every day. I love travelling, and yes, continue to be a decent saver, buying only what I really need (well, seven out of ten times!). I enjoy life's experiences more than accumulating material objects! And last but not the least I have learnt to follow my passion.
20 YEARS from now you will be more disappointed by the things that you didn't do than by the things you did do. Go, follow your heart, take the leap of faith!